DERSINGHAM HISTORY
Copyright © 2017
Dersingham Folk
All Rights reserved
Site by Mike Strange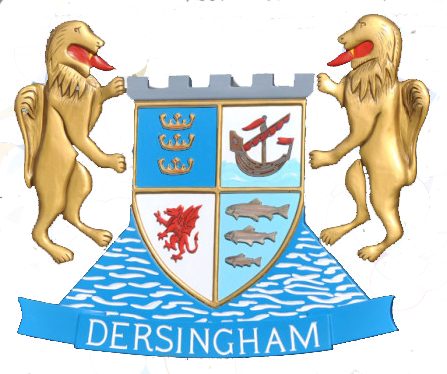 Dersingham History - Introduction
Web Site Structure
As well as a Timeline section with general history and a page of external Links you will find everything under sections covering:

People
Places
Businesses
Organisations
Events

Information Sources
The primary source of information is from village historian Elizabeth Fiddick. Where possible sources will be given to enable the reader to delve deeper into subjects should they so wish.

We would be most grateful if anyone with information or images that could be added here would please contact us.

Information Status
Note that the information found here is in the early stages of review and possible change so 'reader beware'; we may not have all the information correct.

Village Voice
With thanks to a very kind donation our request for copies of Village Voice Issues 1 to 35 has now been fullfilled with the exception of just two issues, numbers 2 and 3. So, if anyone is prepared to donate or loan Issues 2 and 3 we would be most grateful. These are being progessively scanned and made available under the new menu item of Archives.
This website is being produced by residents of Dersingham, Norfolk, England for all to enjoy. It is our way of preserving the rich heritage of our village and ensuring that all the research carried out so far and in the future has a place to be recorded. It is hoped that it will be an aid to education and enjoyment for all ages and interests.

Follow us on Facebook to keep up with additon of new material.
Please feel free to leave relevant messages on our Guestbook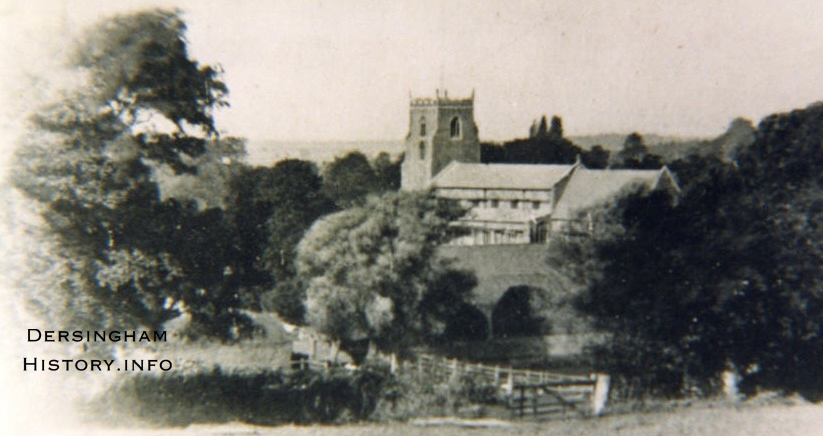 We prepared a significant exhibition of Dersingham local history for display in the Hunstanton Heritage Centre as part of their village series. We were honoured to be asked to provide a display from mid June to the beginning of August 2018. It was well received my the good folk at the Heritage Centre and the public.Please do try to get along to see all the other excellent exhibits.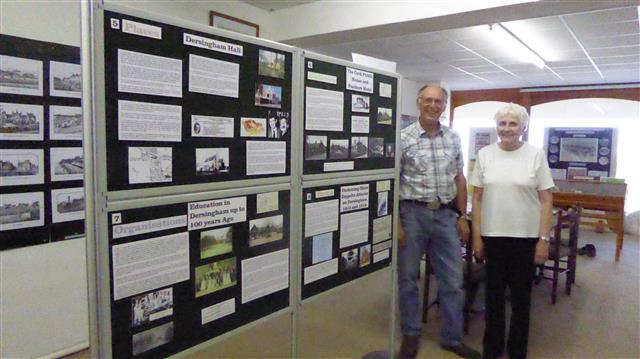 DERSINGHAM - The Name
In the Visitation of Norfolk, in 1664, the family of Pell, of Dersingham, is mentioned:
Dersingham is written "darsincham" in the Domesday Book. The prefix is the Anglo-Saxon Deorsingas, a patronymic denoting that here was a filial settlement of the Deorsings, the family or descendantsof one Deor. Ing is also a field, a tract of land, a meadow or pasture. Ham is the Anglo-Saxon Ham, Dan. Hiem, Swedish.Hern, a home, a village. Drysen is a Danish persoanl name.